The FUN PALACE SMP Is Coming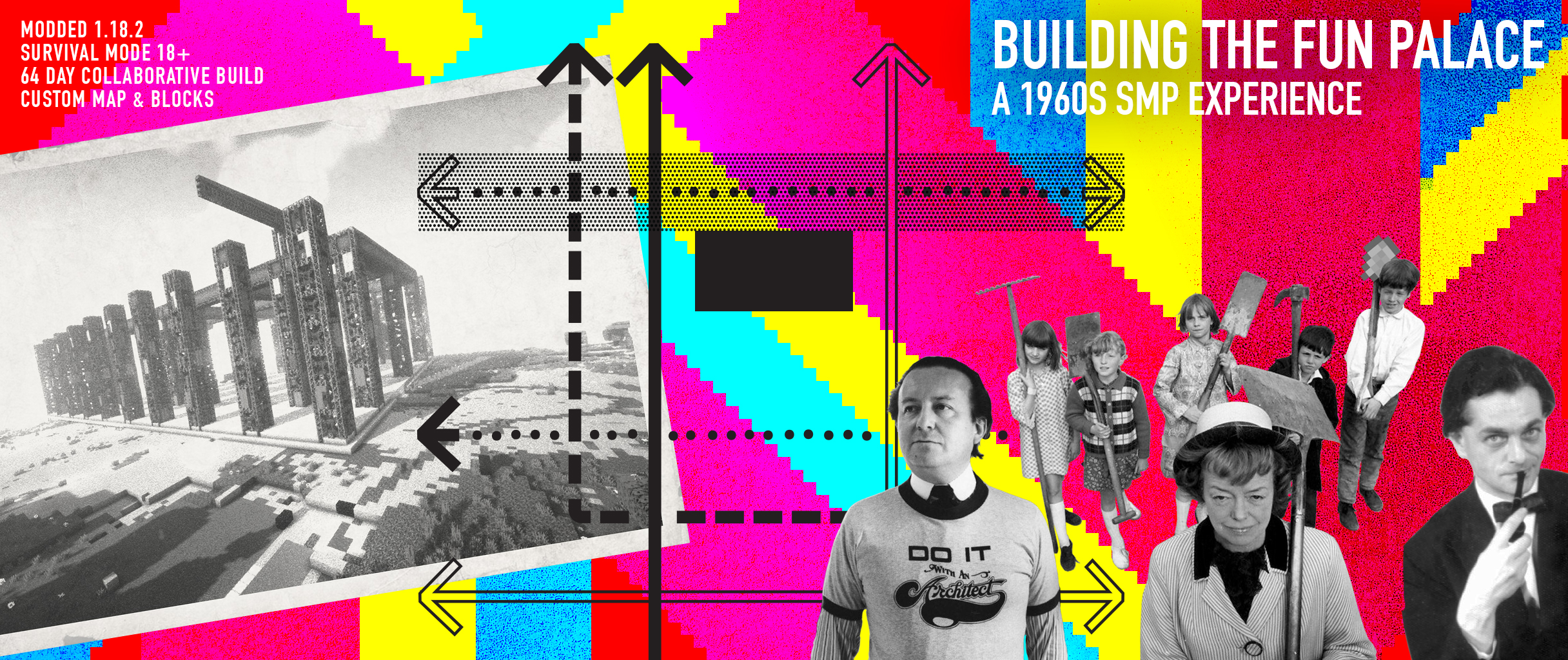 Building the Fun Palace:
A 1960s SMP experience

Java 1.18 Server
Survival Mode
18+ Whitelisted
64-day collaborative build
75 mods including Create and addons, IE…
Custom Historical Map – Mill Meads, East London meets Lost Cities
Custom blocks – translucent plastic, phone boxes
Custom Lore based on the Cedric Price archive at the CCA
Building challenges and community collaboration
In 1964, the legendary London theatre maker Joan Littlewood teamed up with the renowned avant-garde architect Cedric Price and cybernetics pioneer Gordon Pask to create a plan for an epic anti-corporate, anti-Disneyland theme park for the people. The Fun Palace was never built, but has lived on in archival documents and sketches as one of the great examples of speculative architecture … until now.
Join our experimental SMP server and spend 60 days in java modded Minecraft, exploring the world and completing the Fun Palace. You will play in Survival mode, and will collect and make the materials to construct any number of activities originally envisioned in the 1960s by the Fun Palace design team. Along the way, you will learn about the Fun Palace and the avant-gardes of 1960s London, and explore the dynamic relation between performance, architecture, and technology in Minecraft.
Come play a different Minecraft, a different sort of SMP, and help realize the dream of the Fun Palace!
Youtubers and streamers are welcome. The SMP will launch on Friday October 13, 2023. In the meantime, our project page is here.